Cylence

This is Cylence, She's a part of me... Like a daughter or sister or a shadow of my thoughts. I am more protective of her than my writing and I will not tolerate comments that totally trash her. If you don't like her, you can feel free to tell me what it is you don't like, it doesn't have to get down right cruel. She started off looking really different. Most of the doodles of her are on lined paper so I'll be doing some new ones on plain, white paper so I can share her with you. I've gotten various reactions from people concerning Cylence as I painted her on a shirt of mine. Disgust, laughs, concern, and all the other emotions of the rainbow. So I'd really like to hear what you think of her. Here she is...
Mucho gusto...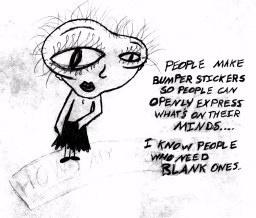 Ahem! Laura! lol, just kiddin.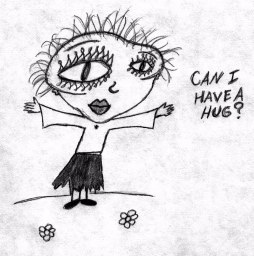 Embrace her, isn't she cute?
Look into my eyes...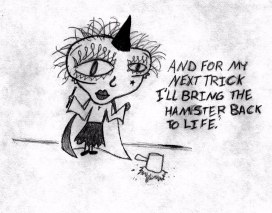 :-)
This picture is actually larger, but the trelix people said the WHOLE thing was to big to put on my little page thingy :-(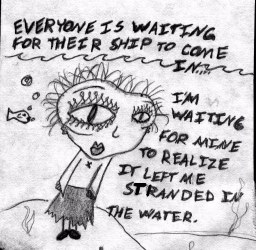 Got a Life Raft?... anyone?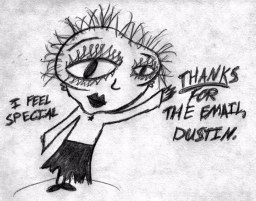 *smiles*